The 2023 golf season was a huge success of for students of Ryan Sharpe Golf. Highlights included:
14 students qualified for Minnesota State High School Tournament 
Three State Champions in 2023
Two students on Mr. & Mrs. Golfer watch list
One student Mrs. Golfer Finalist 
North Dakota State Champion 
Two students committed Division 1 
Over 29 wins from Students in 2023
2022 NSIC Golfer of the year
Ping All Region Team Member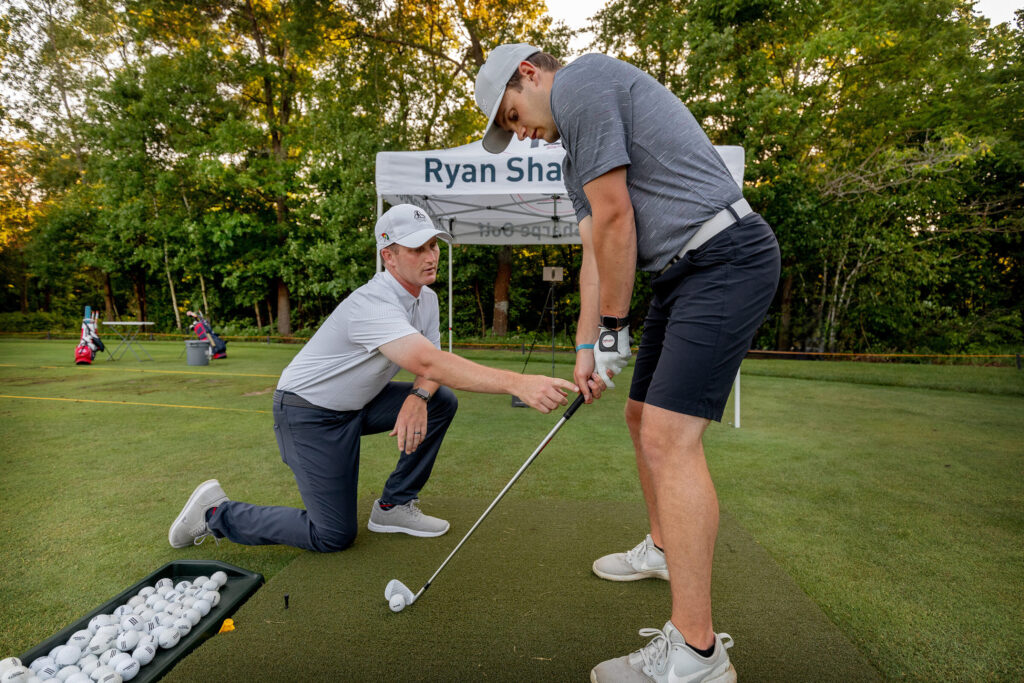 Private Coaching
Lakes Area Golf Lessons The foundation of Ryan's golf coaching is to help the golfer improve their current swing and ultimately, take the overwhelm out of the process. His instruction is tailored to each individual student.
Ryan's lessons and values are strengthened by:
Consistent learning from successful teachers in the industry
Keeping up-to-date on golf trends and technology
Shadowing other professionals
Ryan Sharpe Golf uses state-of-the-art technology such as Trackman and Blast Golf to enhance every student's learning experience.
Golf lessons are available in the form of individual junior golf lessons, adult programs and college golf prep.
Breezy Pointe Resort located in Breezy Point, Minnesota is the home base for Ryan Sharpe Golf.
Adult Single Lesson: $110
Series Of Three: $250
Series Of Five: $500
** All Lessons 50 Minutes
---
Junior Lesson: $100
Series Of Three: $285
Series Of Five: $450
** All Lessons 50 Minutes
---
Playing Lesson Nine Holes: $100
---
Playing Lesson 18 Holes: $200
BOOK NOW
Junior Golf
The world of junior golf is Ryan's pride and joy. With a history of coaching hockey and golf, Ryan is remarkable at connecting with junior players in both one-on-one settings and in a team culture. Ryan invests time into learning about his students' passion for the game, where they excel, pushes them to improve their skills and ultimately, reach their goals.
The options for junior lessons with Ryan Sharpe Golf are put into two categories:
Middle School & High School
Junior Lesson: $100
Series Of Three: $285
Series Of Five: $450

** All Lessons 50 Minutes
---
BOOK NOW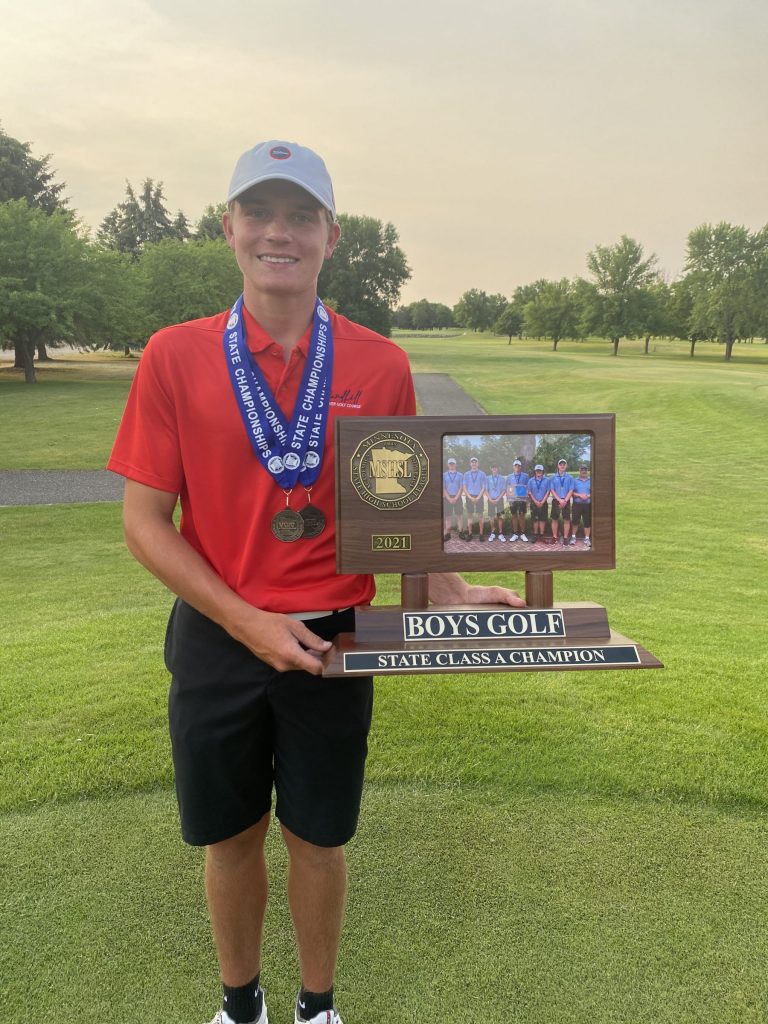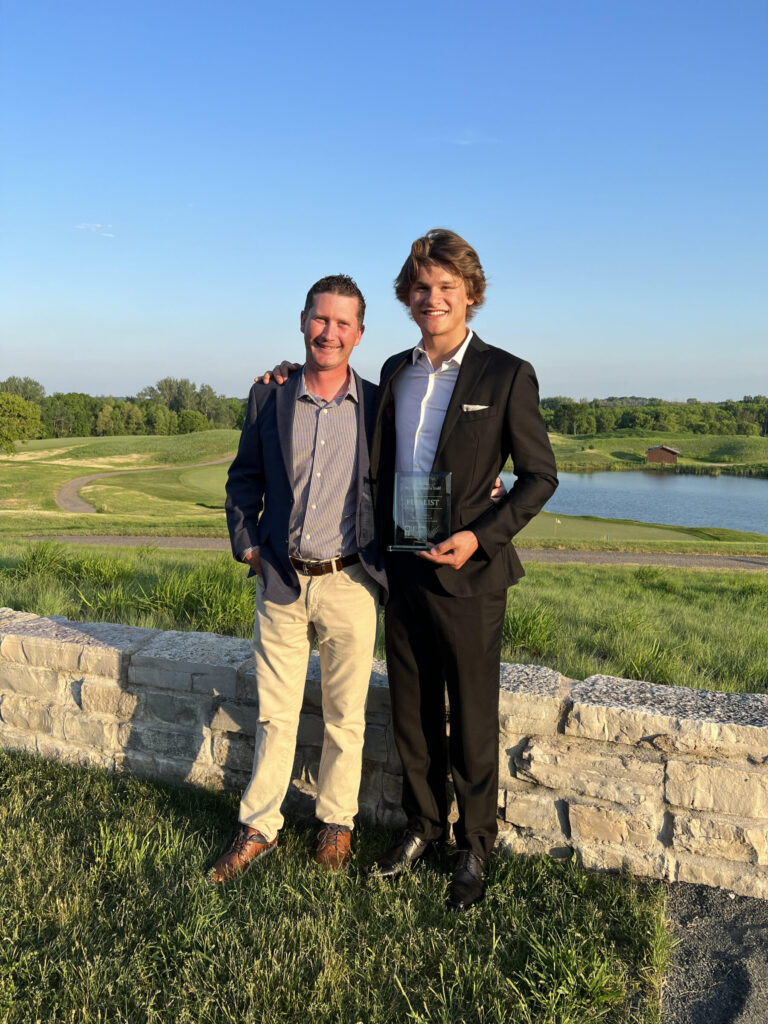 Adult Programs
Ryan Sharpe Golf's mission is to help each student grow in their own game and at their own pace. This program includes golf instruction tailored to the individuals' goals and skill level, while incorporating lessons on swing analysis, modification and more to create progress and long-lasting results.
Adult Single Lesson: $110
Series Of Three: $250
Series Of Five: $500
** All Lessons 50 Minutes
---
BOOK NOW
Benefits of Ryan Sharpe Winter Coaching
12 Individual lessons – ( Must be used from November through April ) 
Four hours of practice time on Simulator 
College golf consulting and recruiting 
Summer tournament planning 
Course Management 
Full Swing Assessment 
Short Game Assessment 
Putting Assessment 
Flow Code Workshop 
* 12 Lesson Program ( 60 Minute Lesson ) Starting at $180 / Month
* 12 Lesson Program ( 90 Minute Lesson ) Starting at $240 / Month
*All winter coaching programs can make monthly payments November 1st – March 1st
---
College Prep
Ryan Sharpe Golf offers assistance to student athletes interested in pursuing college golf. His expertise in building long-lasting relationships has resulted in many student successes in the collegiate world.
The prep process is exciting and Ryan makes it easy! The program can be started through a meeting with Ryan Sharpe. It includes but is not limited to (and is determined by the needs of the student):
Resume Building
Statistical Collection
Tournament Evaluation and Selection
Initial Introduction to Coaches and Programs
Throughout this entire process, Ryan is invested in serving you, and helping you reach your goals.
Ryan Sharpe Golf's college advising assistance will follow the bylaws established by the NCAA and will not serve as the student athlete's agent. Scholarship or college placement is not guaranteed.
BOOK NOW